Rihanna Gets Her Groove Back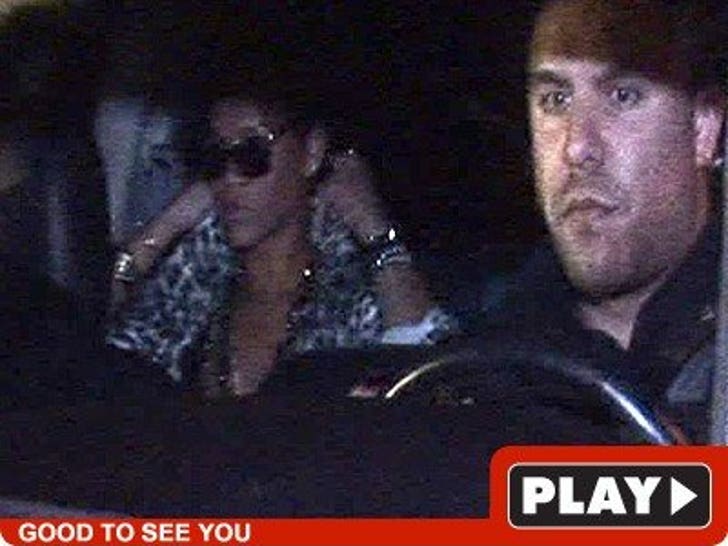 We just got a shot of Rihanna, sans accused felon boyfriend Chris Brown, in West Hollywood after a night of partying until around 4:00 AM.
RiRi was in the cab of a red pickup truck pulling out of Coco de Ville. We're told she spent almost four hours inside the club, wearing sunglasses the whole time.