Carly Smithson -- Amateur Butt Cleaner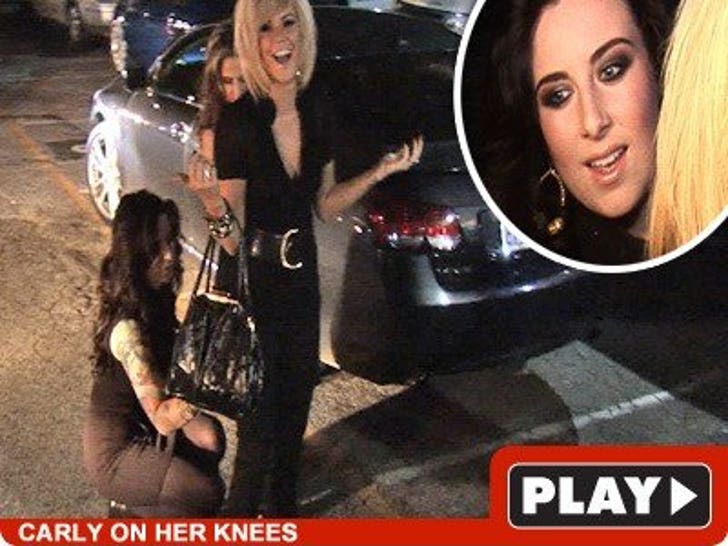 It's only been a few months since "American Idol" loser Kimberly Caldwell broke up with David Cook, but she's already found another "Idol" wannabeen to look after her ass: Carly Smithson.
The A.I. castoffs rolled up to Apple in West Hollywood last night, and before they went inside, our cameras caught Carly cleaning "the fluff" off of Kim's butt.
Hey, at least she's got a job!