Mountain Don't -- Soda Bomb Lands Three in Jail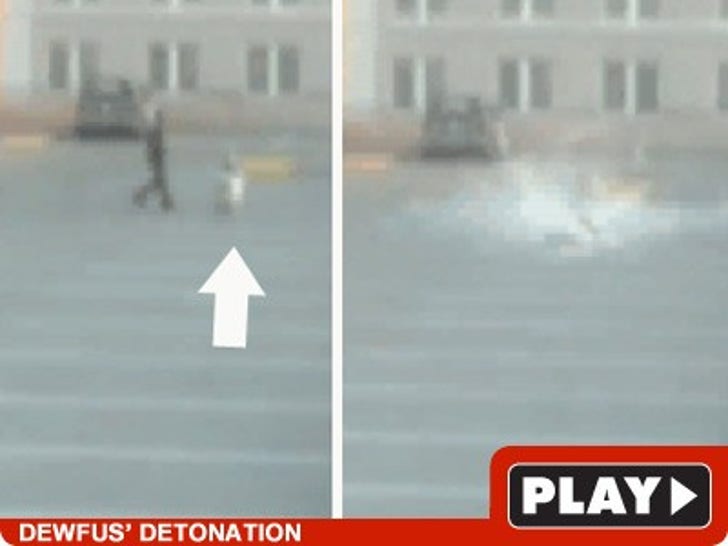 An attempt to win a Mountain Dew video competition has just landed three dudes in jail -- and the words "homemade," "bomb" and "parking garage" are the reasons why.
The three guys are now facing second degree felony charges after they allegedly set up bombs made out of "two liter bottles, fireworks and Styrofoam cups" on top of parking garage in Lakeland, Fla. on Monday. The bombs were props the morons were using for a video competition sponsored by Mountain Dew and the TV show "24" called "24 Seconds to Save the World."
Cops told us the morons turned themselves in after a parking garage attendant noticed the devices -- and then alerted pretty much the entire Lakeland law enforcement. The bomb squad ended up "neutralizing" one of the bombs and detonating the other.
The three amigos each face a charge of "making, possessing, throwing, projecting, placing, or discharging a destructive device or attempt to do so" -- a far cry from the $2,400 cash prize and trip to L.A. they were trying to win.