TMZ's Wastey Faced WINNER!!!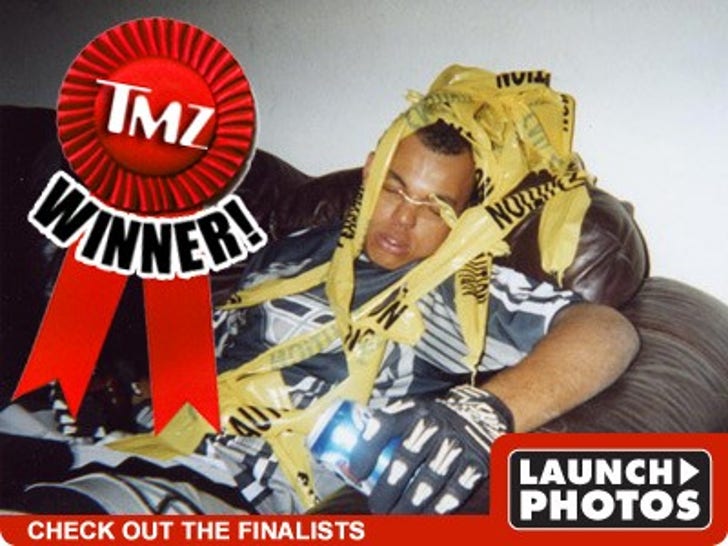 Congrats to John for submitting this Wastey Faced pic and winning the $250 prize! We sifted through the pile of puke and passed out peeps to pick this sleepy moto-man.
This week's contest is Show Us Your Sexy Honeymoon Pics. Be sure and email your pictures in early for your chance at the $250 PRIZE!!