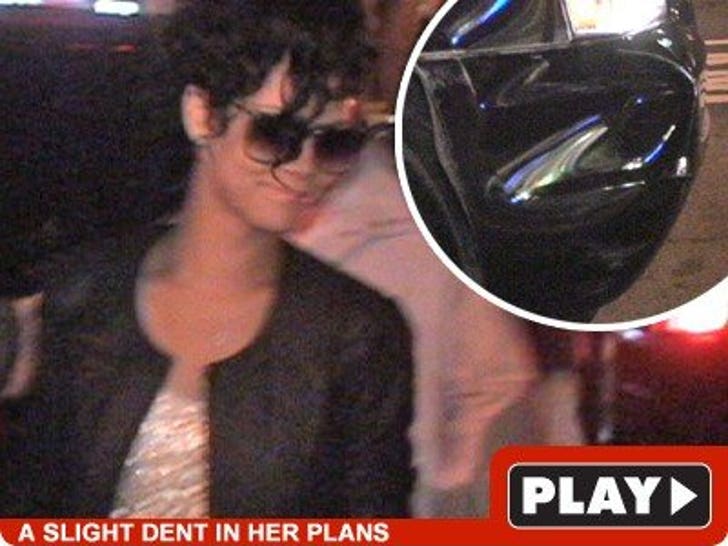 This time though, Chris Brown had nothin' to do with it -- Rihanna was involved in a fender bender last night in NYC.
After ditching Hawaii for the East Coast, RiRi's driver got into a slight smash up with another car after dinner at DaSilvano in the West Village.
She didn't look pissed about the accident -- and was smiling as another car showed up on scene to get her the hell outta there.