Osteen Should Repent -- For That Shirt!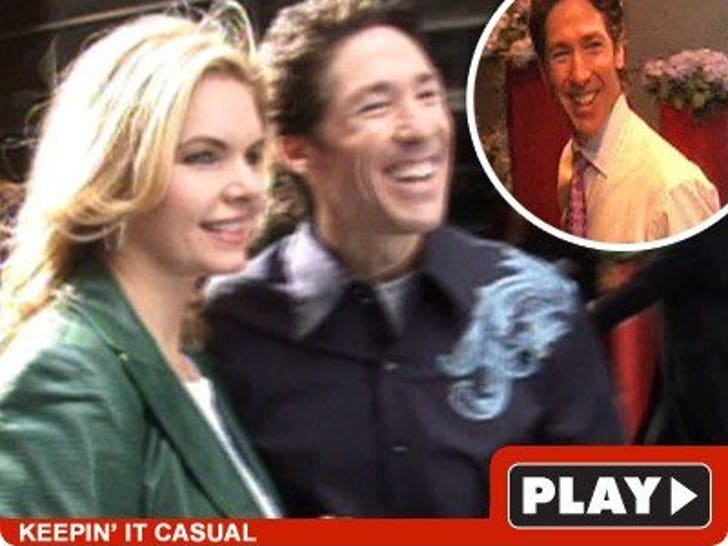 Let us pray ... that conservative, uber-friendly, Southern televangelist Joel Osteen realizes the error of his ways ... and burns his Eurotrashy button-down party shirt in the fiery pits of hell where it was made.
Jesus saves no one from the fashion police.