Door Tackler's Accomplice -- Alleged Murderer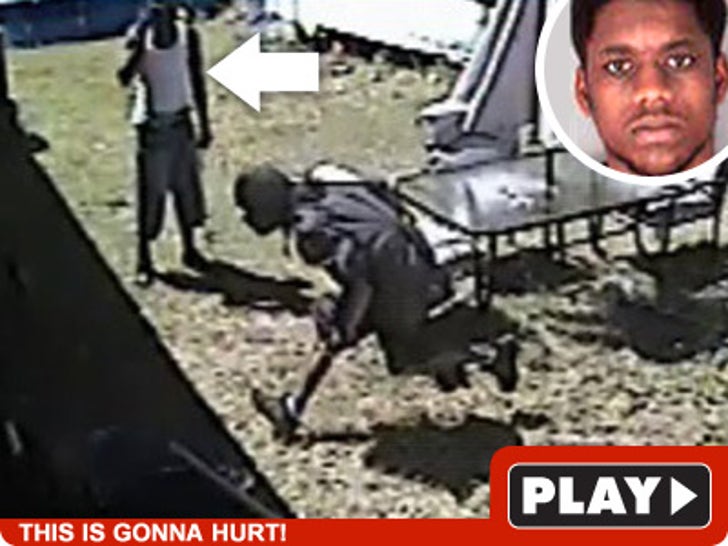 The moron who tried to break into a home by form tackling his way through a locked door -- and losing -- is chopped liver compared to his accomplice ... because the guy in the background was just charged with the murder of an 8-year-old girl.
Dondre Davis was arrested in St. Petersburg, Fla. yesterday along with three other guys, who cops believe all played a part in the shooting death of Paris Whitehead-Hamilton early Sunday morning, according to tampabay.com.
Cops believe the shooting was the result of escalating neighborhood violence, which peaked when the alleged gunmen used semi-automatic weapons to shoot up the house of a guy they allegedly had a fistfight with a few weeks ago.
Although 9 people were inside the house at the time, the young girl was the only victim. Davis was charged with first-degree murder, armed burglary (for the video incident) and possession of marijuana.