Dumbass Criminal Tackles Door, Loses
Dumbass Criminal
Tackles Door, Loses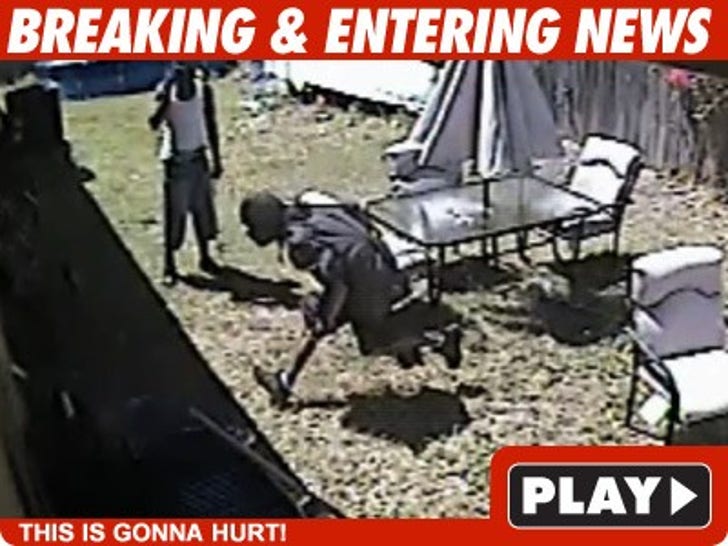 YOU GOTTA SEE THIS MORON IN ACTION!!!
Cops in Florida are on the lookout for a stupid criminal with a broken face after the suspect attempted to break into a house by diving head-first into the back door -- which was locked.
The guy actually clears a path and gets down into a four-point stance before sprinting into the locked door, busting his head and squirming on the ground like the little bitch that he is.
It all went down Monday afternoon. The guy and his accomplice eventually got into the house, but the alarm went off and they ran off without taking anything. If by chance you recognize the morons in the clip, please contact the St. Petersburg police ASAP.