Fabio Wrecks Ferrari ... That Wasn't His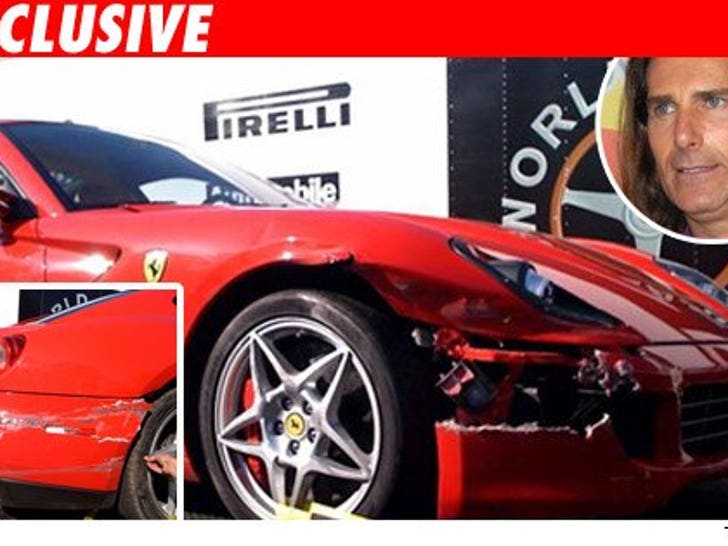 We've learned Italian model Fabio Lanzoni wrecked one of the most expensive cars in the world Saturday afternoon -- and it didn't even belong to him.
We're told the Italian model was driving a Ferrari -- which was property of World Class Driving -- on Mulholland Drive near Calabasas, Cal. when he hit a turn going too fast and lost control of the car.
Sources say the ridiculously expensive ride struck something off road, causing damage to the front and back ends on the right side of the car.
Unlike the Ferrari, Fabio walked away pretty much unscathed, because we're told he was taking photos with fans at the Hyatt Hotel later that afternoon.
A rep for WCD released this statement to us: "No comment. We are not very proud of the fact that Fabio wrecked our car." Calls to Fabio's reps haven't been returned.