Jonas Bro Takes Miley Cyrus for a Ride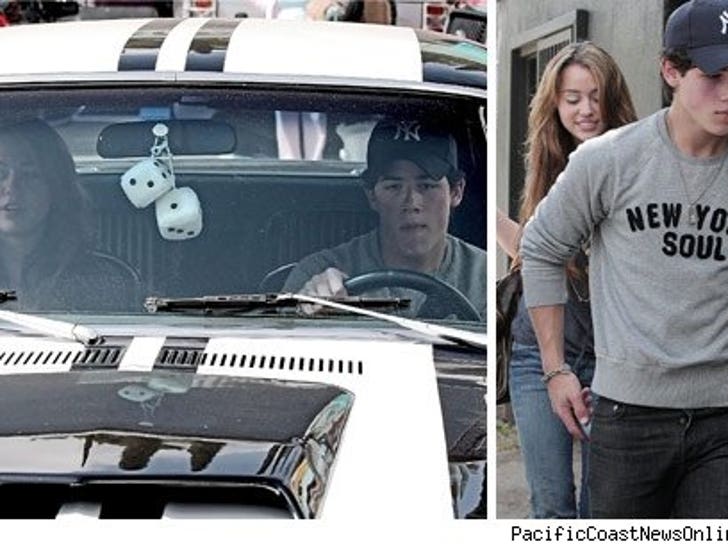 Miley Cyrus is playing with people her own age ... again.
Jonas Brother Nick Jonas may be giving puppy love a second chance. The former couple went to lunch yesterday at Village Idiot in L.A.
And speaking of.... Justin Gaston was nowhere in sight.