Britney Chirps Off L.A. Drivers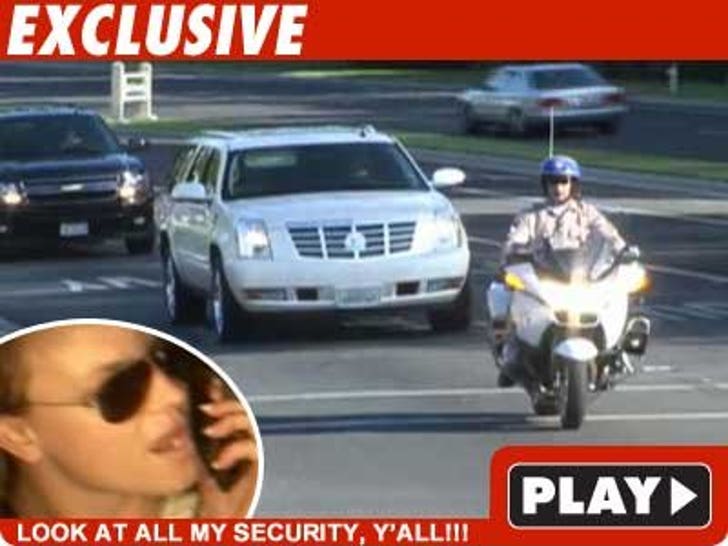 How does Britney Spears get off using motorcycle officers to clear a path on an L.A. freeway during rush hour so she can get to a concert and lip-sync?
Britney footed the bill for a CHP escort yesterday that took her 28 miles, from Calabasas to the Staples Center in Downtown L.A. TMZ's news manager was on the 101 freeway at around 6 PM -- about four miles north of Staples -- when he heard the chirping honk of a motorcycle, directing him to move the hell over so Britney's motorcade could steamroll by.
How can officers use horns and flashing lights to clear a path in a non-emergency? That's what we wanted to know. So we called a CHP official who said the Department provides the same service for the President, Rose Bowl teams, for movie details, etc.
But what about officers chirping off other drivers to clear a path? The official said the officers "can use the tools at their disposal, including lights and sirens, to expedite the flow of traffic and ensure safety."
Britney -- here's an idea. How about leaving earlier and suffering like the rest of us?