Pam Anderson Sells Out for Strip Steak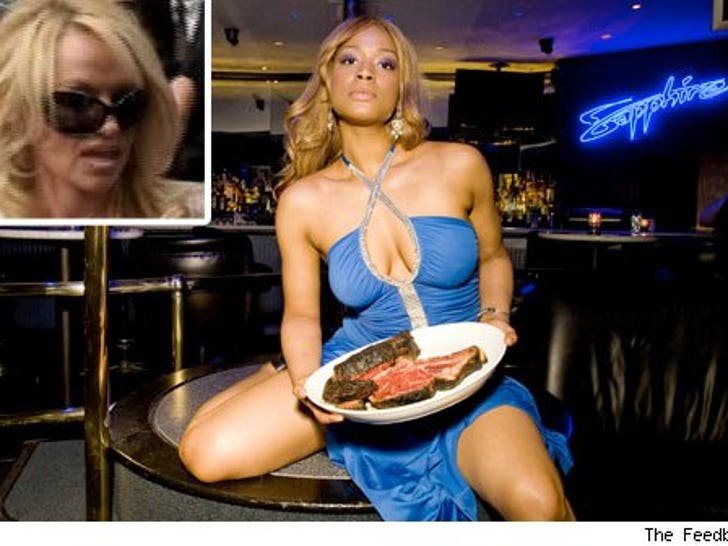 Pamela Anderson is turning a blind eye to her hardcore vegetarian, anti-meat beliefs -- and it's all for her deep appreciation of strip clubs.
Anderson, who's been an obnoxiously loud animal activist and PETA spokesperson, is on board to help celebrate the upcoming opening of a strip club -- which happens to be part of a New York steakhouse.
FYI -- steak comes from slaughtered cows.
But the craziest part of the whole thing -- neither Pam nor PETA refuse to acknowledge the moral dilemma. Here's PETA's statement: "Pam is not a host but may be attending as an invited guest, and since steakhouses nowadays have some of the best salad bars and veggie options around, we're sure she'll find plenty to eat should she attend."
So what happens if KFC -- with whom Pam waged war against -- opens a strip club and "invites" Pam as a guest? Would she go if they too had a nice salad bar? We're guessing if the price is right...
Calls to Pam's management have not been returned.