Xzibit Stiffs Bank, Enjoys Stiff Drink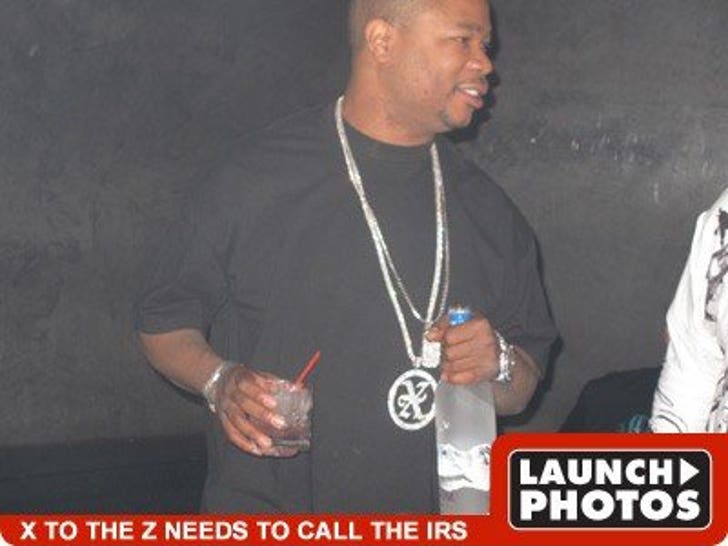 TMZ has learned Xzibit owes at least $21,403.98 in back mortgage payments, and he's officially been warned by the bank that foreclosure is next.
But judging from the way Xzibit flashed his ridiculously expensive diamonds in Vegas Wednesday night, someone forgot to tell him about the house trouble -- and the more than $500,000 he also owes in back taxes.
X-to-the-Z rocked an iced out necklace and a really, really expensive watch to ROK nightclub -- where he partied like his name was Nero.
In addition to nearly losing his home in Woodland Hills, California -- it was reported last week that the IRS filed a $205,485 lien on X in L.A.County for non-payment of his 2007 taxes, and yet another one for an additional $296,355 for 2006.
Maybe that's why he was double fistin' the vodka ...