Senator's Very Own Doogie Howser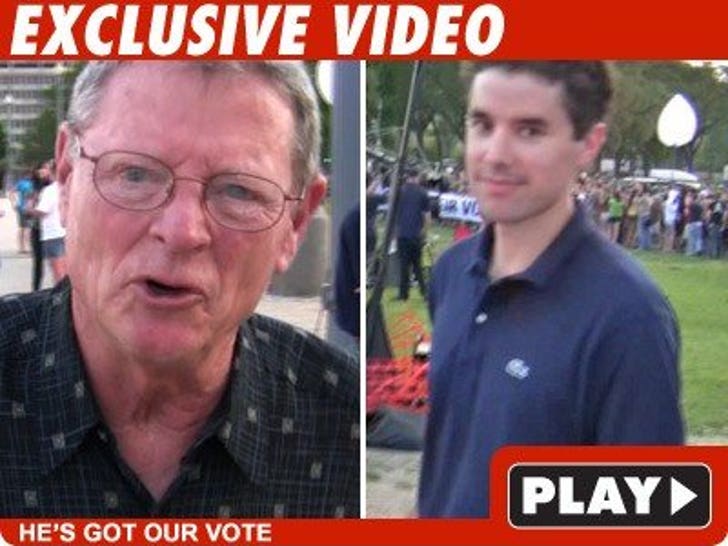 Senator James Inhofe (R, OK) is appealing to the youth of America -- in fact, he's hiring them to run his shop! Check out the Senator's Chief of Staff, 29-year-old Ryan Thompson -- the youngest of his kind on Capitol Hill.
The Senator skewed totally young this weekend, sharing the stage with Pete Wentz for a charity event. Inhofe's even dressing like the youngins ...he and Doogie Thompson sported matching cowboy boots.