James Gandolfini Explodes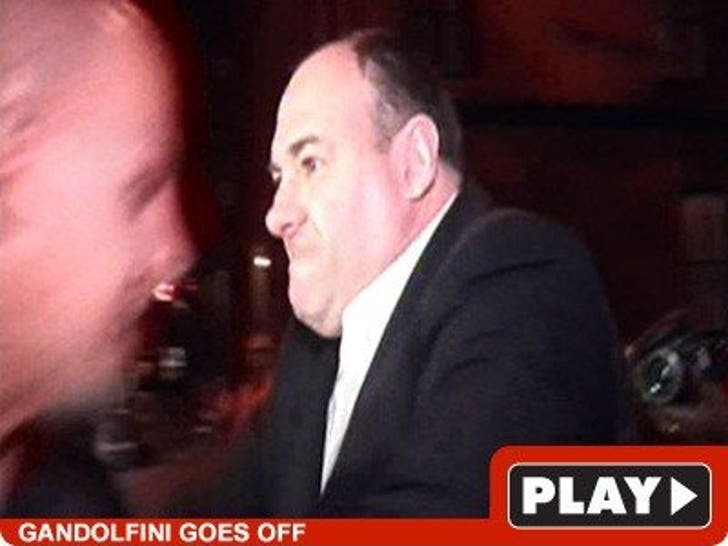 From the second he arrived at the Waverly Inn in NY, a smoldering James Gandolfini was lookin' to pick a fight -- and then, suddenly, he did.
What seems to be an unprovoked Tony Soprano exploded on several paparazzi -- slamming his car door, dropping cuss bombs and, with an angry scowl on his face, violently shoving one of the paps into the middle of the street.
When reminded how pap friendly the restaurant was and asked why he even came, Galdolfini simply said "I forgot" and took off.
** Follow TMZ on Twitter -- CLICK HERE to check out our new page! **