Nas -- Hiding a Divorce Secret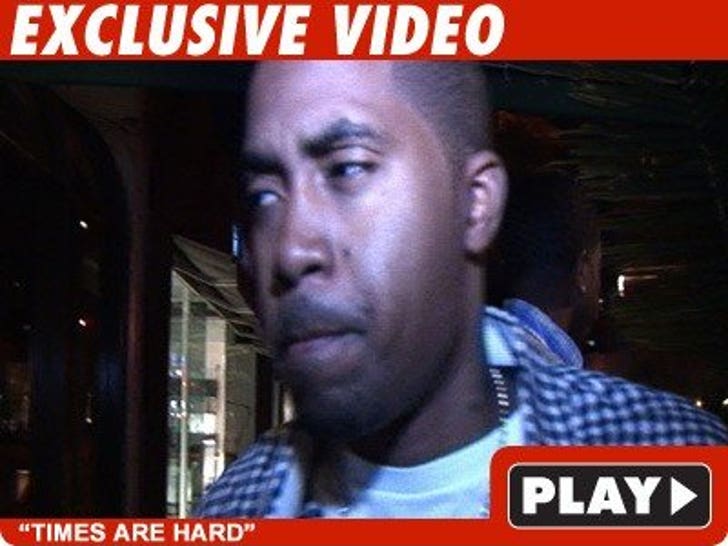 His wife Kelis filed for divorce yesterday -- but judging by Nas's deflated demeanor outside Madeo earlier this week, he definitely knew it was coming.
Just three days before his pregnant wife filed the papers, a seemingly depressed Nas could barely form sentences outside the restaurant, clearly upset about something. But looking back, it's obvious why the rapper wasn't himself that night.
Nas was having dinner his friend Michael Rapaport, who, while talking about prop 8, prophetically warned our photog "With marriage comes divorce."