Protective Order Granted Against Brit's Ex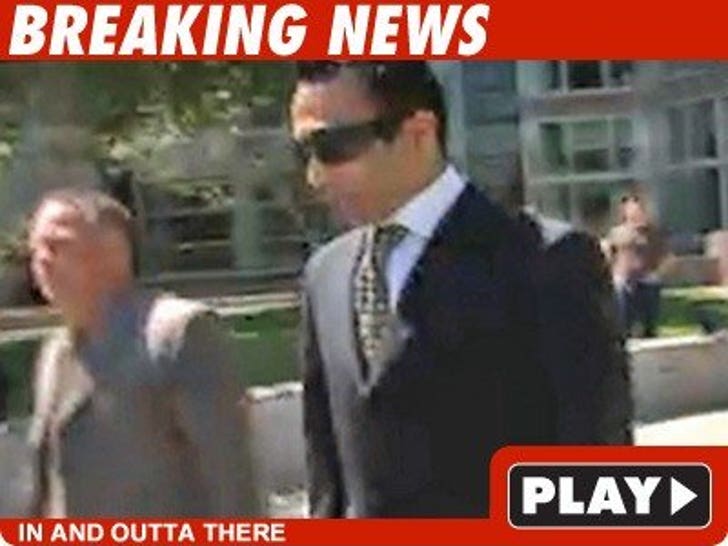 A criminal protective order was just granted against Adnan Ghalib on behalf of Ram Maskowtiz -- the process server Adnan allegedly ran over with his car in February.
Adnan Ghalib was just in a Van Nuys Courthouse, where a judge continued his preliminary hearing setting to May 18. Ghalib has been charged with felony assault with a deadly weapon, felony battery and felony hit-and-run charges.
The judge denied an attempt to have Britney, her two sons, her father and K-Fed added to the protective order -- because they're already protected by a restraining order that was filed by the conservatorship.
Ghalib's attorney also requested pictures from a security camera that took photos of the alleged crime scene -- which he thinks will vindicate his client.