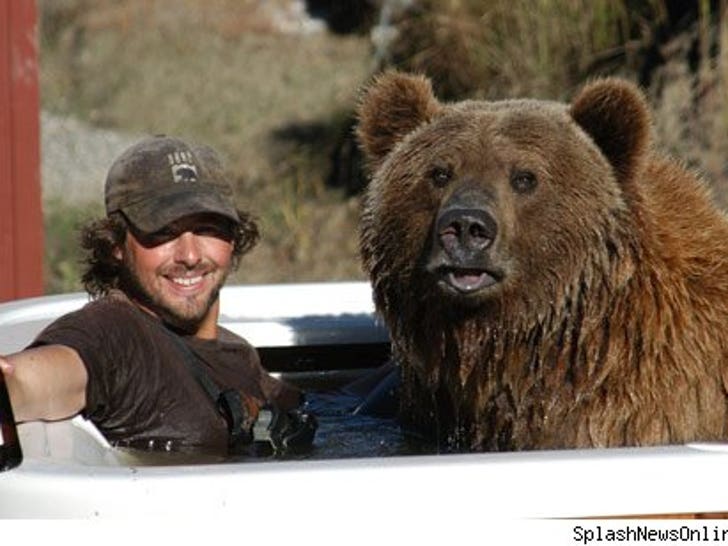 "Expedition Grizzly" host Casey Anderson got buck wild in a hot tub ... with a bear.
The National Geographic Channel star canoodled with Brutus, an 800 lb grizzly bear he raised since birth, and even had him serve as best man at his wedding last year. BTW, he married actress Missi Pyle.
Sometimes a dog isn't man's best friend.