Carrie Prejean -- The Naughty List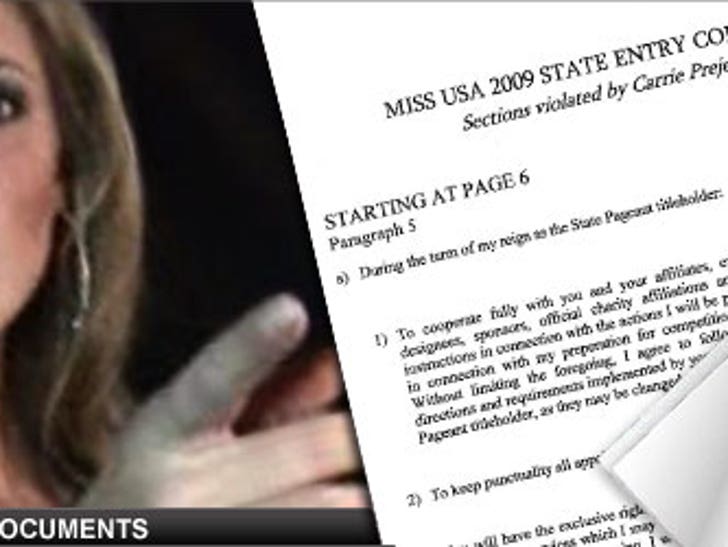 Just in case the Miss California USA pageant officials forgot to mention any of Carrie Prejean's many screwups, they passed out a handy booklet at the press conference titled "Miss USA 2009 State Entry Contract: Sections violated by Carrie Prejean." Awww snap!
In addition to Carrie's flubs, the papers also explain the newly appointed role of the "Beauty of California Ambassador" -- whose job is to take the reigns when the "Miss California USA or Miss California Teen USA titleholder is unavailable."
Translation: It's just a fancy title for Carrie's replacement-in-waiting, Tami Farrell.