Speidi vs. Paris & Doug -- Who's More Vile?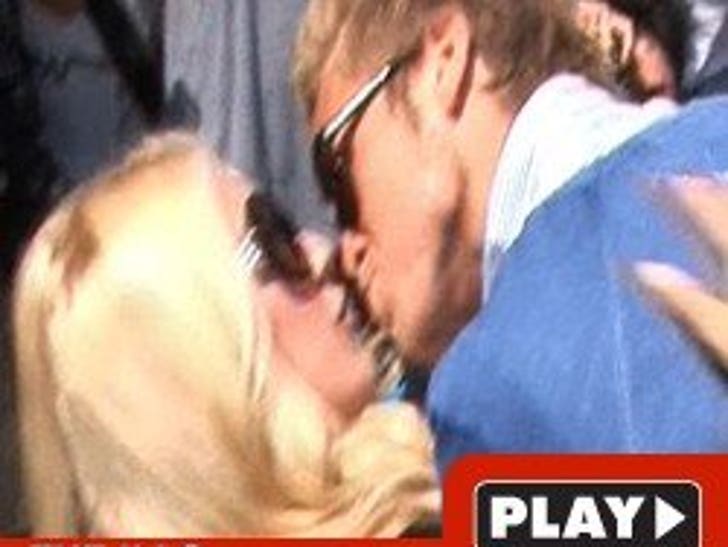 Hold onto your breakfast, 'cause both sets of the world's most notorious fame whores were suckin' face for the cameras yesterday -- and it's about to get nasty.
A "moist" Heidi & Spencer vs. the trashy Paris & Doug: Who's got you reaching for the barf bag?