Liza Minnelli -- Ed Hardy Har Har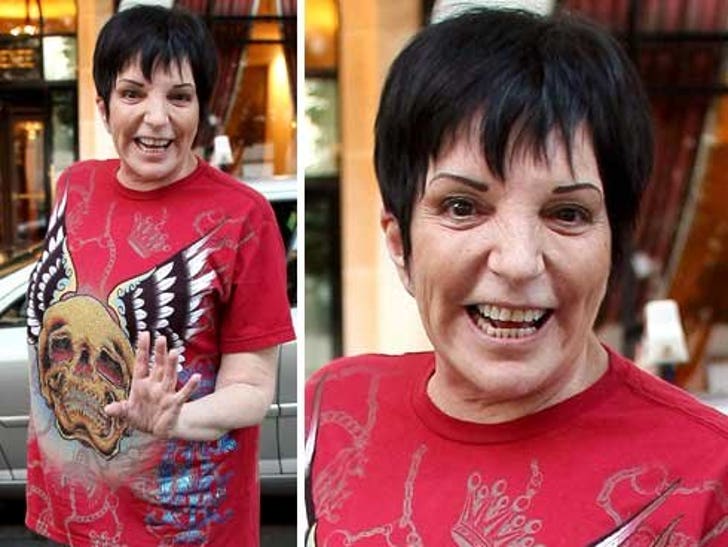 Even 63-year-old living legends are not immune to the douchey evil that is the Ed Hardy clothing line.
Sporting no makeup except for her tatted East L.A. brows, Liza Minnelli was snapped outside the ritzy Plaza Athenee in Paris on Tuesday ... wearing a t-shirt usually found poolside at TAO Beach in Vegas.
Liza with a ... Red Bull.