Taylor Swift's Body Is a Wonderland
Taylor Swift's
Body Is a Wonderland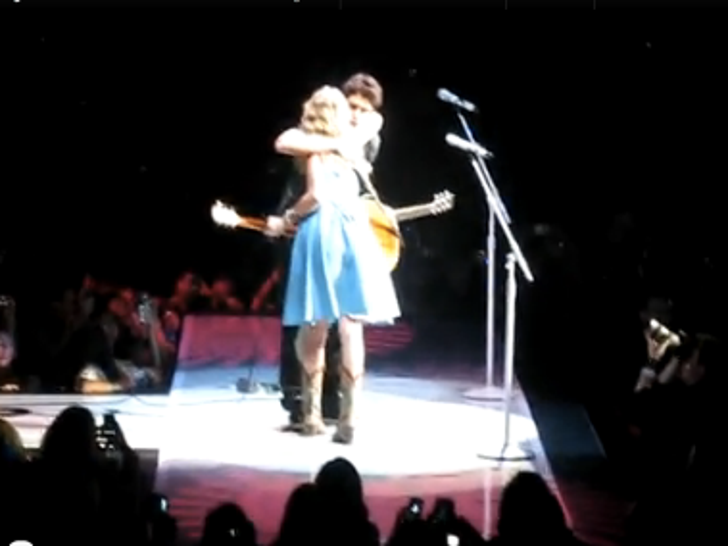 Last night at The Staples Center in Los Angeles, John Mayer showed up in the middle of Taylor Swift's concert to sing "Your Body Is a Wonderland" with the hot country star.
And, no, there's nothing weird about John serenading Taylor. She's 19.
The thousands of screaming tween girls, on the other hand ...