Chris Brown Watches Cleveland Get Beat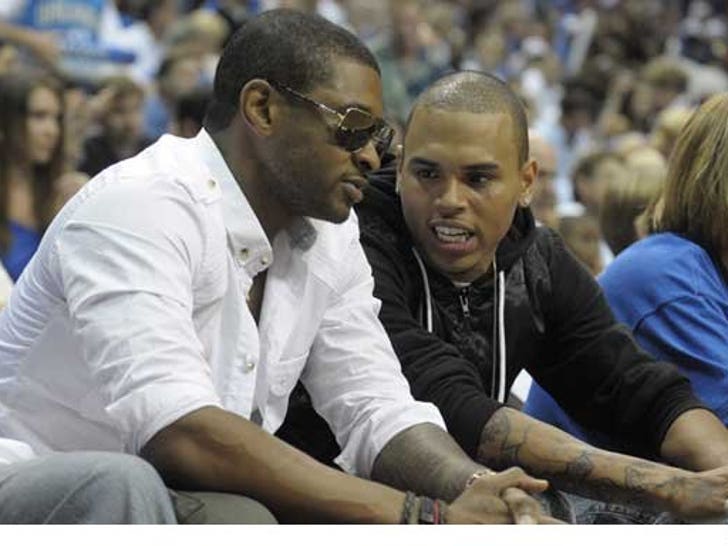 Chris Brown sat alongside Usher to watch the Orlando Magic put the smack down on the Cleveland Cavaliers in an NBA playoff game on Sunday in Orlando.
Fun fact #1 -- Usher is part owner of the Cavaliers.
Fun fact #2 -- Chris Brown was charged with felony assault for allegedly beating up his girlfriend Rihanna after attending a pre-Grammy party.