Holly to Hef -- Get Off My Back!
Holly to Hef
Get Off My Back!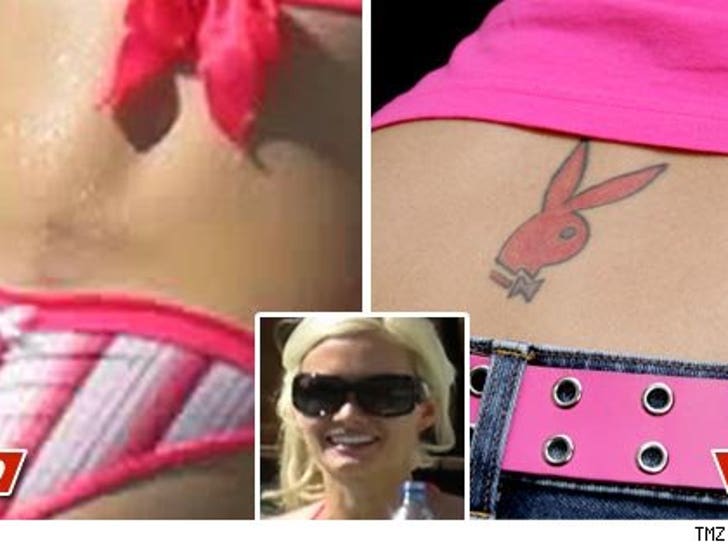 Post-Hefner, a slightly less trampy Holly Madison is emerging -- because girl's getting her Playboy tramp stamp removed!
Here's Holly this past weekend at the Wet Republic at the MGM (left), and the same pink bunny tattoo back in '05 (right).
This is one move we can really get behind.