Jerry O'Connell Feels the Need for Speedo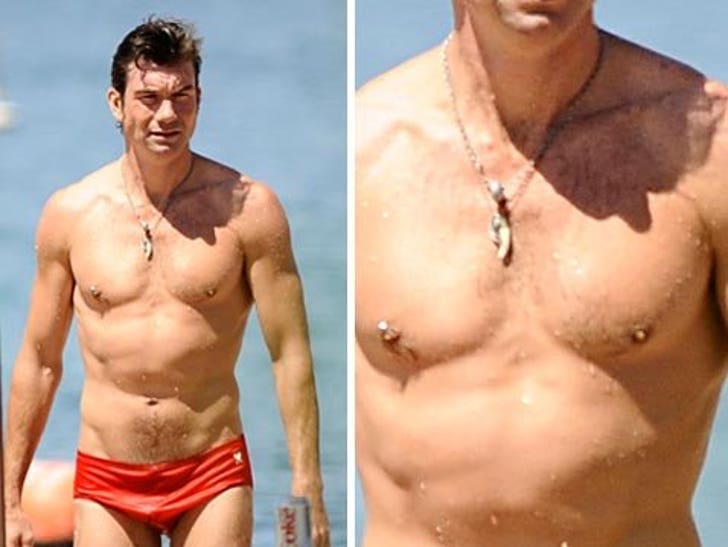 By the look of his tight and toned physique, you'd never guess Jerry O'Connell's twin daughters were delivered just five months ago.
The 35-year-old showed off his buff bod -- and then some -- in a red bikini brief on Lake Havasu today.
The chubby kid from "Stand by Me" has left the building.