Matthew McConaughey Is Fit for Fatherhood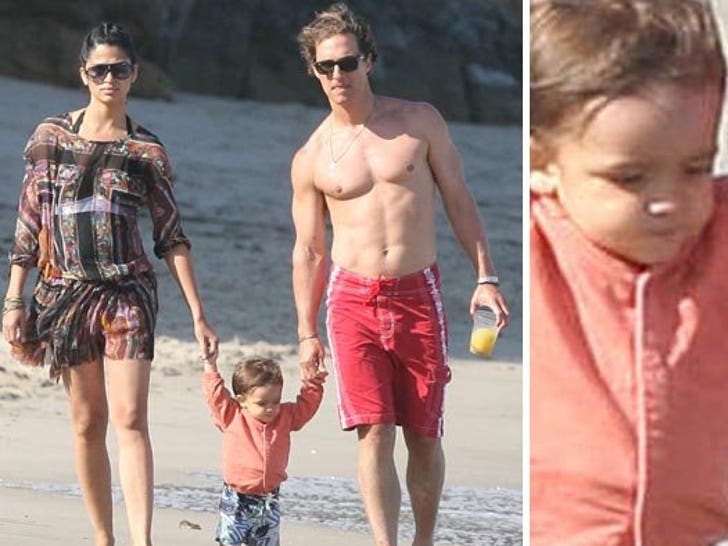 Despite now being a family man, Matthew McConaughey reverted back to his old ways ... by going shirtless this weekend.
The ripped 39-year-old showed off his paternal pecs and abs in Malibu, while strolling with baby mama Camila Alves and son Levi.
Old habits don't always die hard.