For Tom Brady, Biking Is a B*tch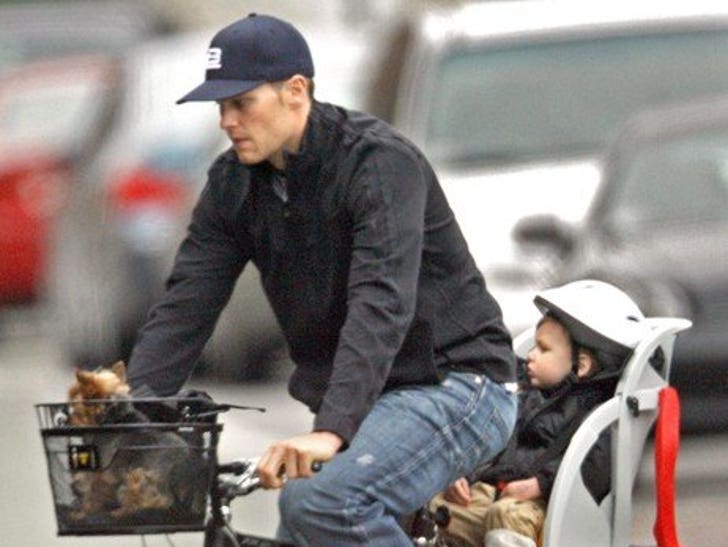 At least Tom Brady wasn't riding bitch -- but he still had to do Gisele's bidding during some QT with his son.
Little John took a backseat to his stepmom's Yorkie when daddy took 'em out for a bike ride yesterday in Boston.
The Patriots QB just returned to the practice field and it looks like that reconstructed knee is just fine.