Nicollette Sheridan's BF -- Like A Horse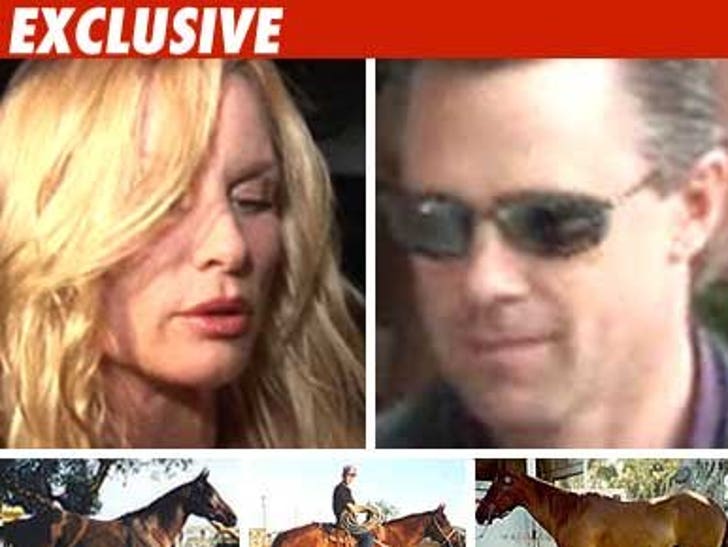 Desperate housewife or not, Nicollette Sheridan needs to do some research before she gets back on the horse.
We found out Sheridan's new beau, Steven Pate, was convicted of receiving four stolen horses from Cal Poly San Luis Obispo Rodeo Arena back in 2000. The horses were ridden by students for rodeo competitions.
We're told a mare and three geldings were led out of their stable on September 27, 2000 and disappeared. When the reward swelled to $10,000, Steven Pate just happened to show up with all sorts of info. He was arrested and charged with 5 felonies, including Grand Theft Animal.
Pate pled no contest to felony "receiving stolen property" and was sentenced to 6 days in county jail. When he completed all the terms of his probation, the conviction was bumped down to a misdemeanor.
A rep for Nicollette tells us Pate didn't know the horses were stolen when he received them, and that he was the one who brought the info to the attention of authorities.