Lori Petty -- Tanked Girl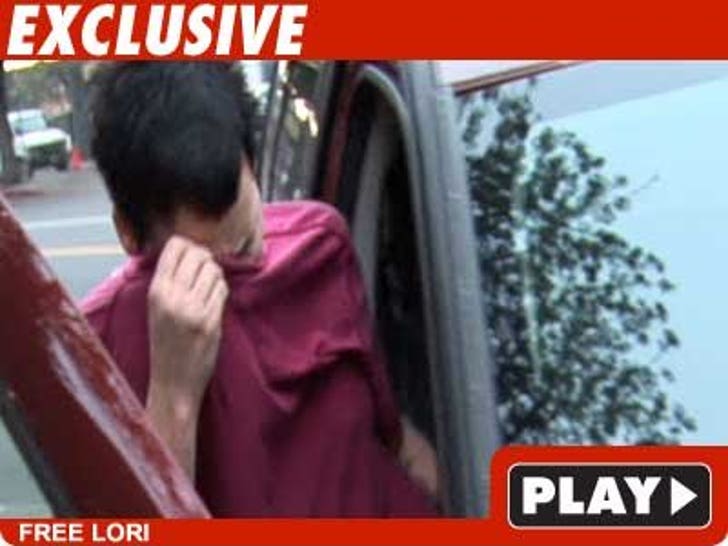 TMZ shot Lori Petty leaving jail early this morning after she was arrested Saturday night for felony DUI and allegedly hitting a skateboarder with her car.
The incident took place at around 9:00 PM in Venice, Calif. We're told both Petty and the skateboarder suffered minor injuries, but neither was taken to the hospital.
Petty was booked into jail at 1:21 AM on Sunday, and posted $100,000 bail.
Petty was famous in the early 90s for starring in such movies as "Tank Girl," "Point Break" and "A League of Their Own."