Obama's Burger Run -- Most Important Bill in DC
Obama's Burger Run
Most Important Bill in DC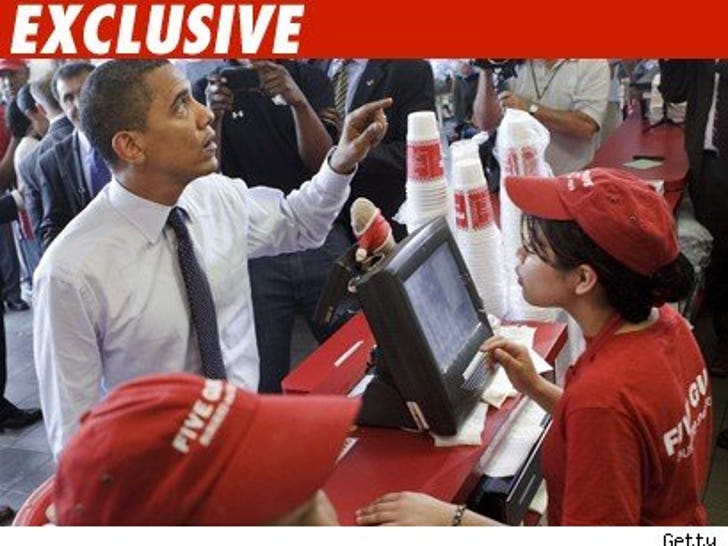 Change finally did come -- and it was $7.60.
If you feel the need to treat your staff to a lunch-run worthy of the President of the United States, you're gonna need a cool $72.40 -- 'cause that's exactly how much Barack Obama spent during that NBC televised jaunt to Five Guys burger joint.
TMZ locked down the entire order -- down to the toppings -- an order that Obama paid for with cold, hard American cash.
- Cheeseburger with mustard, tomatoes, lettuce, jalapeno (for OBAMA)
- Little cheeseburger with lettuce, tomatoes, pickles, ketchup
- Bacon cheeseburger with mustard, relish, onion
- Little hamburger with lettuce and tomato
- Grilled cheese with everything
- Cheeseburger with mushroom, lettuce, tomato, ketchup, mustard
- 2 reg cheeseburgers with lettuce, tomato, mustard, ketchup, pickles
- Cheeseburger with ketchup (for Brian Williams)
- 10 orders of fries