Tyrese -- Don't Mess with Francis Scott Key!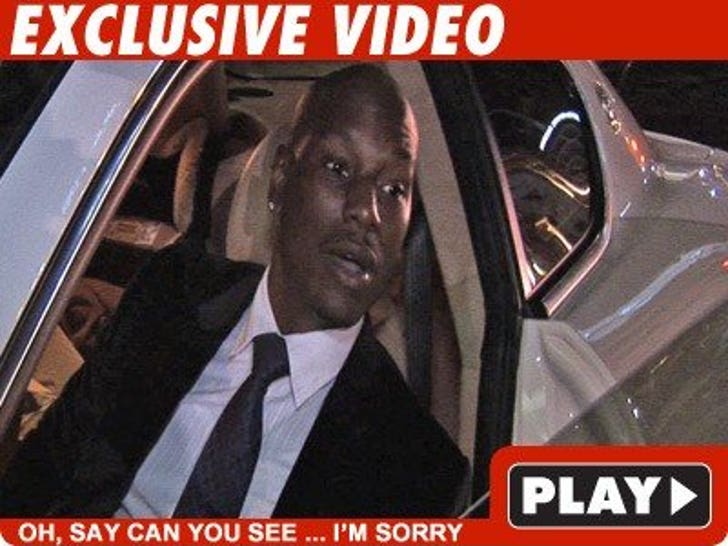 During Game 5 of the Playoffs last week, Tyrese Gibson decided to change the words of the National Anthem -- and now he realizes what a colossal mistake that really was.
Gibson was booed hardcore after he replaced the line "our flag was still there" with "our Lakers were still there," and when we asked about his version last night, dude turned deathly serious and extremely apologetic.