Usher Practices Puppy Dog Eyes on Paps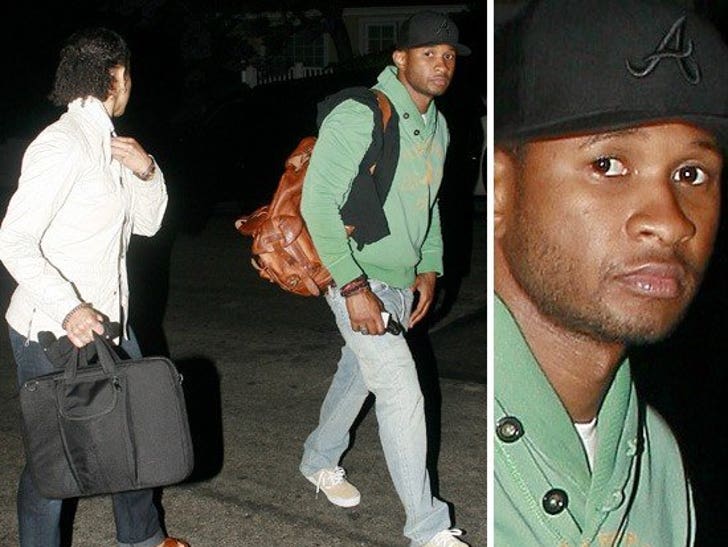 Usher is giving cameras serious "forgive" me face. He was snapped leaving an L.A. hotel at 1AM Thursday morning. Sources tell us the woman, who seemed to be avoiding the camera, is actually a product manager for the singer.
But with two small kids and a wife at home, Ursh might want to reconsider where he holds future business meetings.
Even puppy dog eyes have their limitations.