TMZ's Show Us Your Guts -- WINNER!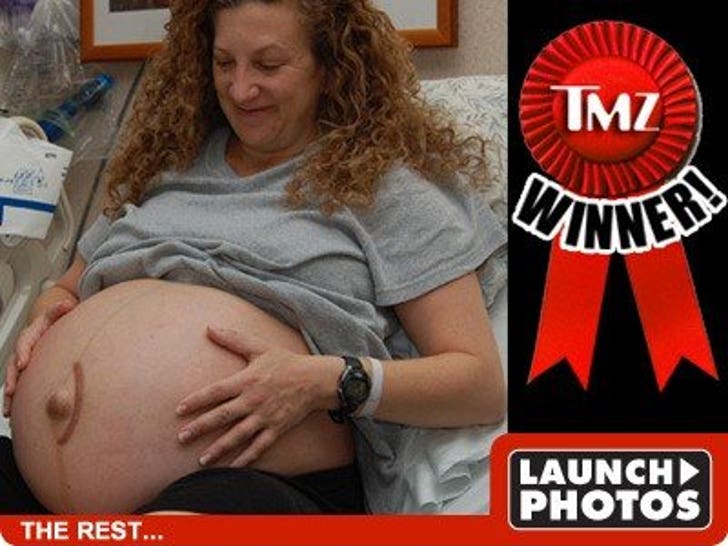 UPDATE: TMZ is proud to report that our contest winner just had twins! So, welcome little Bridget and Christopher -- and congrats for helping your mommy win the big prize!
It's the closest race we've ever had at TMZ -- but the "Show Us Your Guts" contest has finally birthed a winner!!!!
So congrats to Anita for gettin' SERIOUSLY knocked up and winning the $250 prize -- that's a whole lotta Pampers!
**This weeks contest is Plastic Pieces -- So be sure and email in your plastic surgery parts early for your chance at the $250 prize!**