Obama's Buns Stimulate Burger Business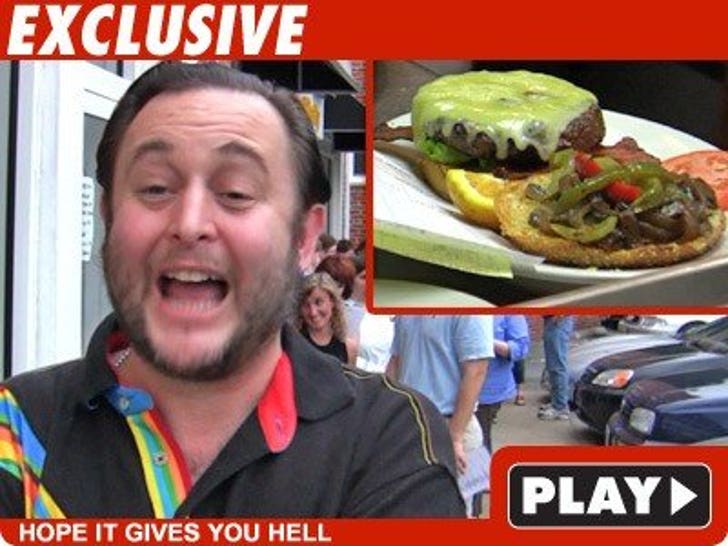 Barack Obama holds the power to stimulate the economy with the tip of his tongue -- and in the case of a burger joint in Virginia, his tongue literally quadrupled their business!!!
After B.O. and Joe Biden rolled through Ray's Hell Burger in Arlington, VA back in May, people began lining up down the block to get a taste of a burger fit for a Prez. .
According to the burger joint's owner -- business shot up so much they were able to hire 25 new staff members and even open a satellite restaurant three doors down for the overflow!
Check out that burger -- Obama clearly has good taste.