Heidi Montag's Playboy Spread -- The Coverup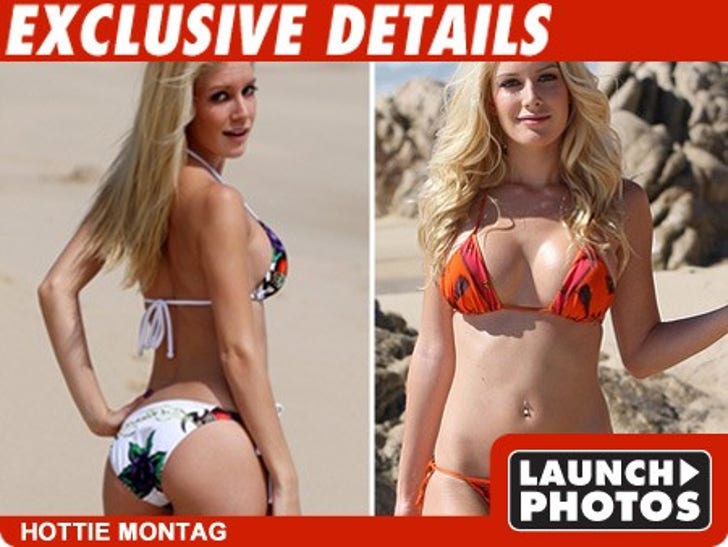 Heidi Montag's Playboy shoot is over and done with ... but before you get too excited, Heidi told us you're not gonna get to see as much as you think.
Heidi said although she exposed a lot of skin during the shoot, she still covered up the bull's-eyes on her moneymakers. She also told us she'll be featured on two covers -- but no real nudity.
So it looks like Spencer, her doctors, and the watchful eye in the sky are the only ones who get to see her lady parts in full bloom.