'American Idol' Kings Got a 21 Stripper Salute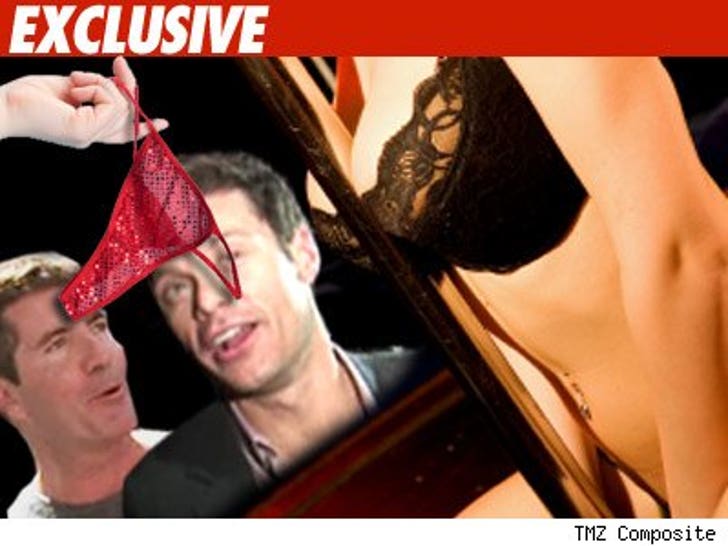 21 wasn't the age restriction for the London strip club Ryan Seacrest and Simon Cowell went to last night -- it was the number of chicks that were dancing for them at the same time.
The owner of Stringfellows gentleman's club told us R & S -- who have been to the club before -- were given two private tables that were surrounded by at least 21 professional pole masters. That equals 42 boobs or 10.5 strippers each.
The owner said the girls love it when R & S show up, because they're "great guys ... and extremely generous." As for private dances -- we're told the boys always keep it classy and stay out of the champagne room.
Either way, we're glad to see Simon is teaching Ryan about English culture ... like that crumpets are always better with T ... and A.