Kevin Spacey -- Big Bully?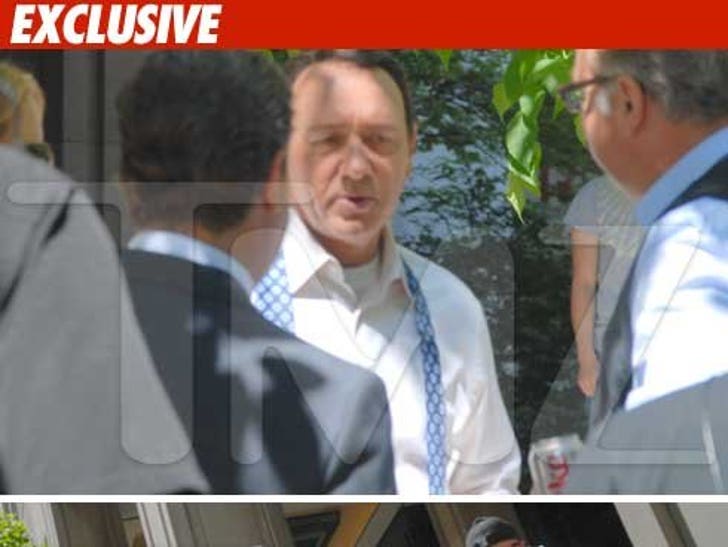 On top, a photo taken by a 59-year-old man of Kevin Spacey on the set of his movie, "Casino Jack."
On bottom, a photo taken by the same man after he was allegedly thrown into the bushes for taking said photo.
It's a he said/he said story -- the photog claims he happened upon the film set on Sunday and decided to snap a few pics. That's when he says he was grabbed by the arm, led to the sidewalk, and tossed into the bushes by some guys from the crew. Once he dusted himself off, he claims Kevin Spacey himself told him, "Don't ever take my picture and fight with the crew."
The film crew has a different story. They told the Ontario Provincial Police the photog was anything but an amateur and when he was asked to leave, pushed one of the production assistants away and "struck him in the neck with something." As for the photog falling down -- the P.A. claims the photog stumbled while he was walking backwards up the steps.
The cops took statements from both sides -- there were no injuries and neither side was looking to press charges.
The police report does not mention Spacey at all. We're told Kevin did talk to the photog, but only after he saw the P.A. get assaulted.