So Shoe Me -- Van Halen Takes Nike to Court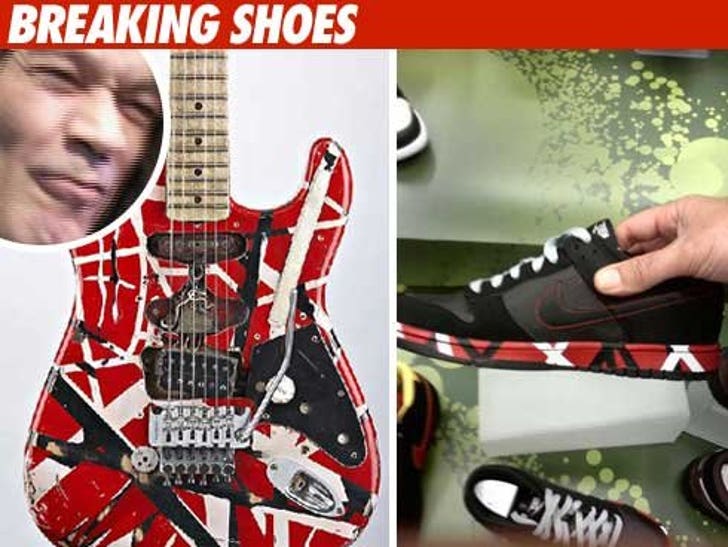 Eddie Van Halen claims Nike is guilty of walking all over him -- by saying the shoe giant jacked his trademarked black, white and red design for a new line of sneakers.
ELVH Inc. -- Eddie's company -- filed a federal lawsuit against Nike last week, laced with allegations of copyright infringement. The suit claims a series of designs Eddie trademarked -- designs which have prominently been displayed on his guitars since 1978 -- were lifted by Nike without his consent.
The suit is not only seeking monetary retribution -- it also calls for "the impoundment and destruction of all footwear."