Kobe to TMZ -- Tell Me How Your Foot Tastes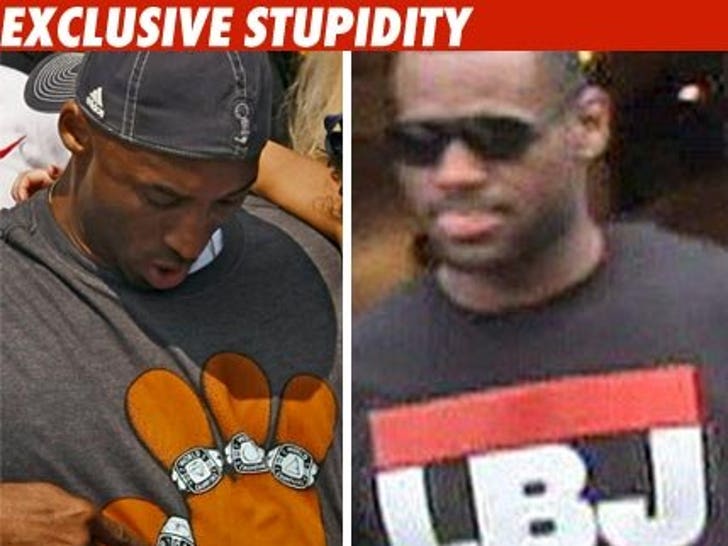 Kobe Bryant just made us eat a fat spoonful of our own words -- after we were dumb enough to throw the following line in our LeBron James post this morning:
"For the record -- you won't see Kobe Bryant wearing a shirt with his individual accomplishments plastered on the front of it during his championship parade today -- he's gonna let the trophy do the talking."
It's Kobe. We should have known better.