LeBron James -- Most Valuable Loser
LeBron James
Most Valuable Loser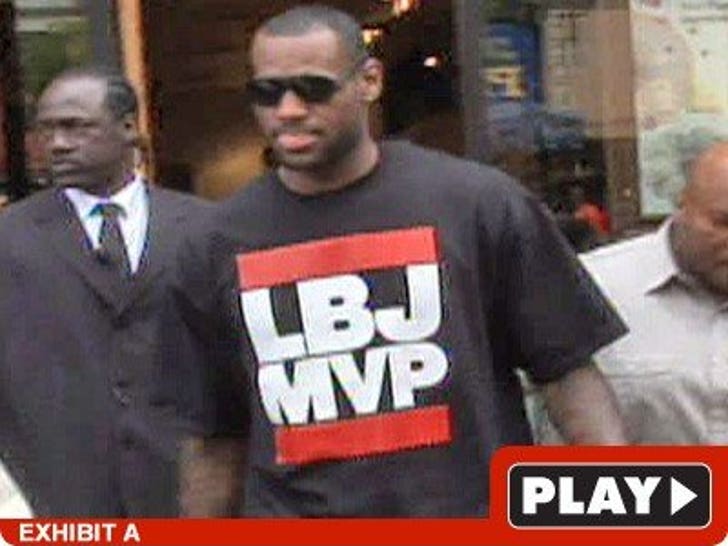 Overcompensation -- noun -- excessive reaction to a feeling of inferiority, guilt, or inadequacy leading to an exaggerated attempt to overcome the feeling ... especially when someone expected to win the NBA championship doesn't even make the finals.
LeBron James rocked this egotistical t-shirt during a shopping break in N.Y. yesterday.
For the record -- you won't see Kobe Bryant wearing a shirt with his individual accomplishments plastered on the front of it during his championship parade today -- he's gonna let the trophy do the talking.