LeBron Hits It from the Back... the WAY Back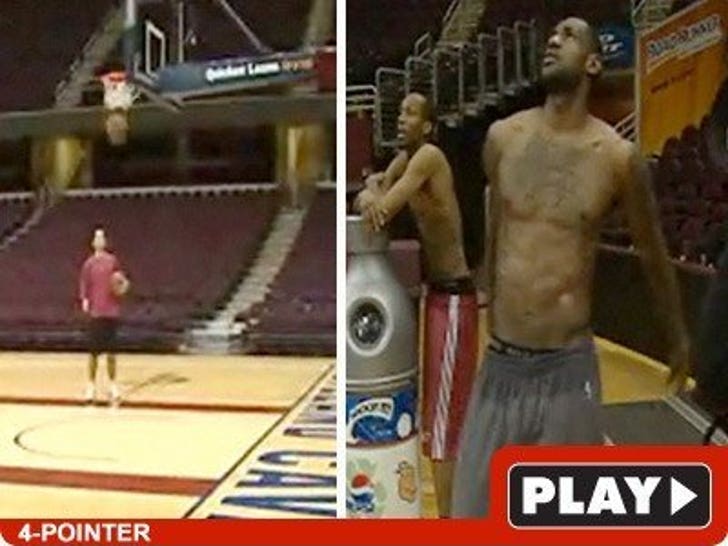 This is just plain ridiculous.
LeBron James made another one of those insane trick shots at practice yesterday -- except he hit this one from way BEHIND the goal!!
He did miss twice before sinking it -- so maybe he's human after all.