Shaq Picks the Biggest Fight in History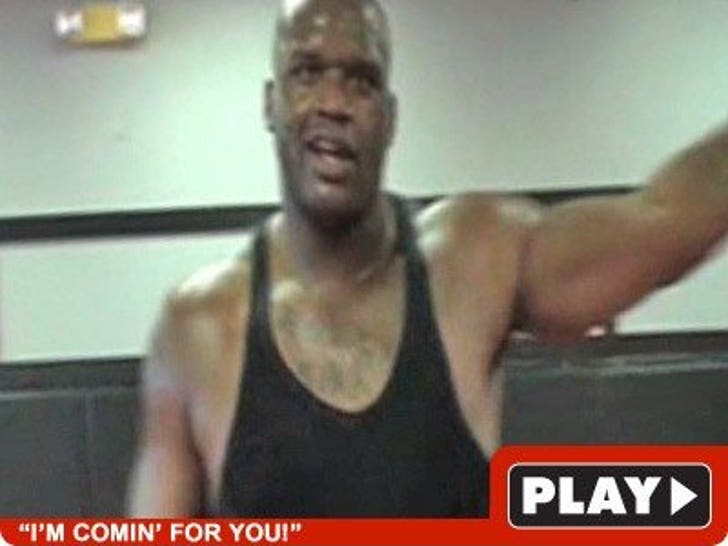 The phrase "pick on someone your own size" has never been truer -- as Shaquille O'Neal (7'1" 330 pounds) just challenged massive MMA fighter Hong Man Choi (7'2" 330 pounds) to a no-holds-barred fist fight.
Shaq shot this video calling out the giant after a recent training session -- and according to the clip, it seems like the challenge could be legit.
Hong's the guy who made Jose Canseco his mini-bitch back in May ... but really, is that an accomplishment?