Van Halen -- Runnin' With The Dirt Devil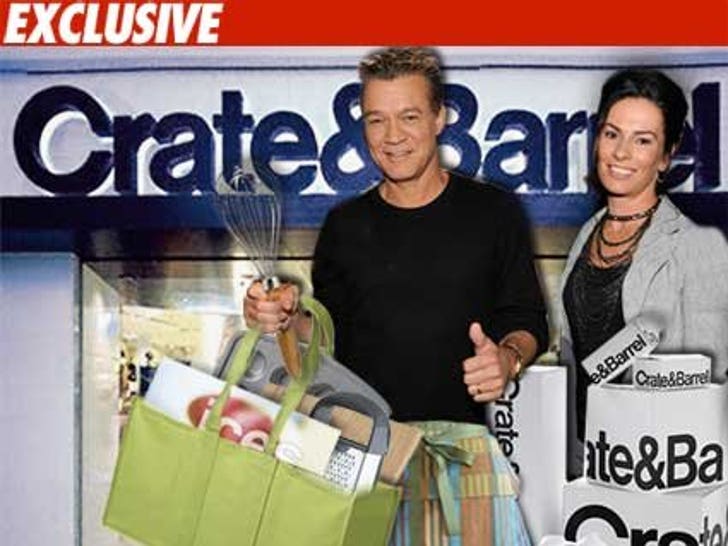 Eddie Van Halen seems destined for Las Vegas ... it's generally the next step for badass rockers who register at Crate and Barrel.
We noticed an online wedding registry for Eddie and Janie Liszewski -- the next Valerie Bertinelli. As for their wish list, it includes bamboo salad hands, appetizer forks and two -- count them -- two different types of whisks.
Not that we don't love C & B. But seriously, there's also a chip and dip bowl ...