Jermaine -- They Tried to Revive for an Hour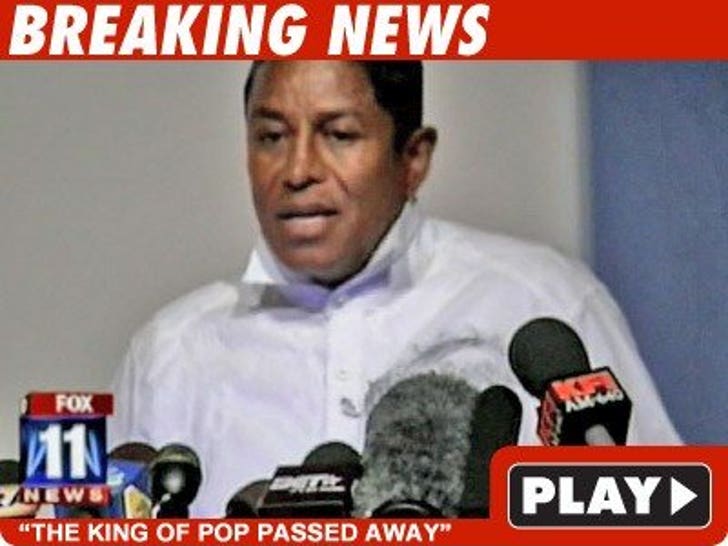 Michael Jackson's brother, Jermaine Jackson, released a statement to the media at UCLA hospital -- telling the press a team of doctors at the medical center tried to resuscitate Michael for more than an hour.
TMZ also obtained a photo of Jermaine moments after he arrived at the hospital. The emotion in the photo speaks for itself.