Jackson's Stuff Hits the Auction Block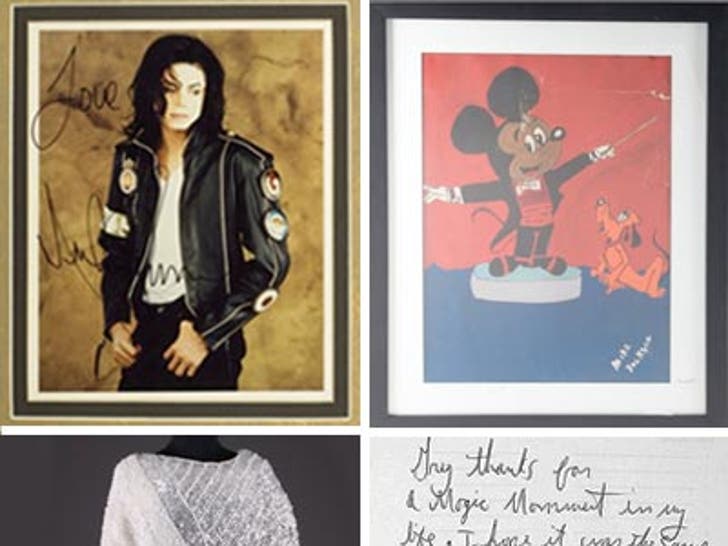 Less than a day after the King of Pop's unexpected exit, a bunch of his stuff is going up for auction -- and it's safe to say the items are suddenly worth a whole lot more.
Julien's Auctions in Las Vegas is offering 21 items of Jackson's old stuff -- which actually belong to David Guest -- in a sale that was scheduled well before his death.
Some of Jackson's goods up for grabs:
- signed self portrait
- cardboard painting of Mickey Mouse by Michael
- costume shirt from Jacko's "Victory" tour in '84
- handwritten letter to "Greg" thanking him his "boyish spirit"