Michael Jackson's Doc Quit Medical Practice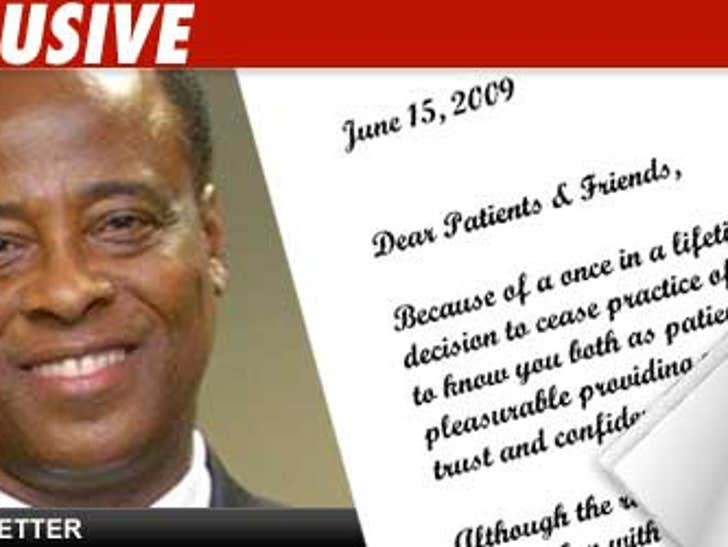 We just got a letter that Michael Jackson's doctor sent to his patients 11 days ago, announcing that he will be indefinitely leaving his medical practice.
Dr. Conrad Murray sent the note on his letterhead from his medical practice in Las Vegas. He says, "I am deeply saddened to leave you at this point, but please know my absence is not permanent." He continues, "In my absence, I will continue to manage the practice, and be involved as much as possible but from a distance."
The letter says "My absence is not permanent."
We're told AEG -- the company that was putting on the London concerts -- put Dr. Murray on the payroll.