Neverland Ranch -- Where's the Potty At?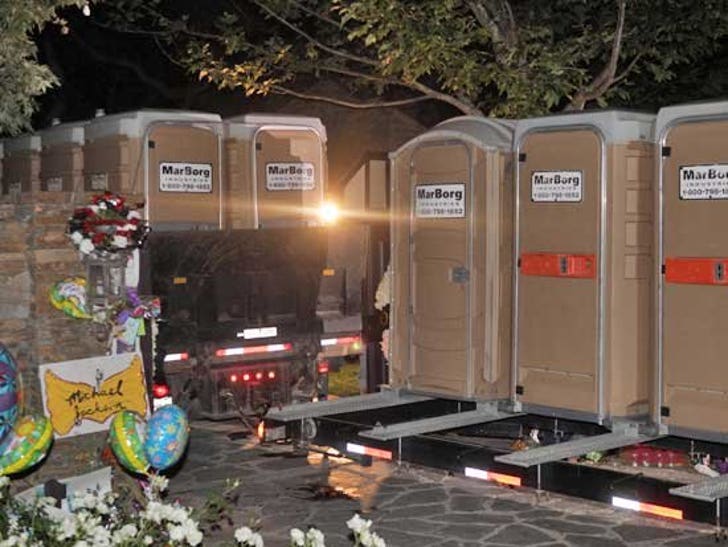 In preparation of Michael Jackson's body returning to Neverland Ranch for a public viewing this Friday or Saturday, a truck full of porta-pottys dropped off its first load late Tuesday night.
Jackson's body is set to be transported to the Santa Barbara estate early tomorrow morning.