Jennifer Aniston -- Catch and Release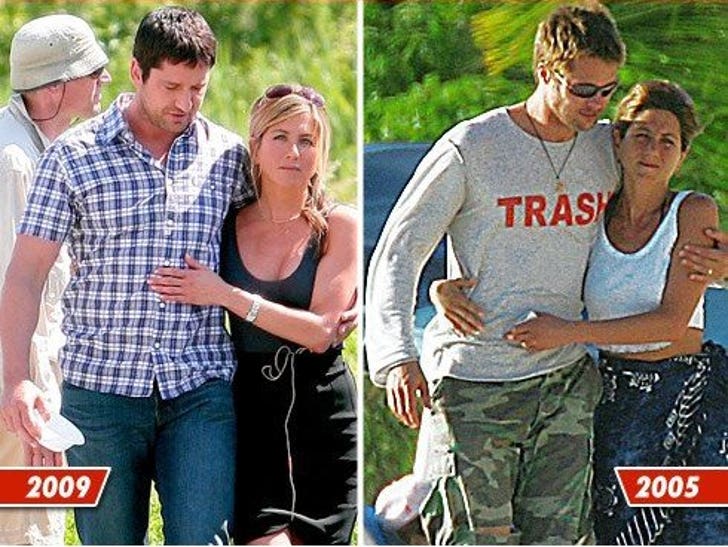 Jennifer Aniston knows how to assume the position.
Her left hand caressing the midsection ... her right firmly planted above the waist ... Jennifer Aniston marks her territory with Gerard Butler (2009) and Brad Pitt (2005).
There's a buzz Butler and Jen hooked up during the shooting of their current movie.
BTW ... Brad and Jen announced their break up the day after the pic on the right was taken.