Madge & Whitney: 2 Divas, 1 Dress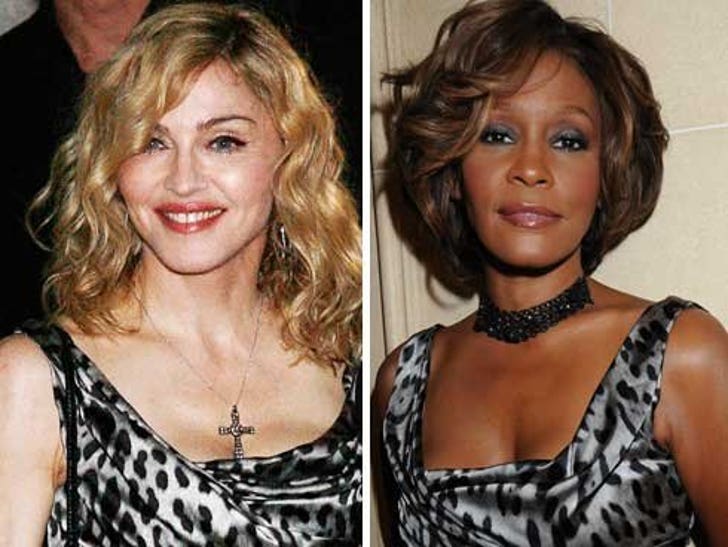 With only two nations and the English Channel separating them, Madonna (in Milan) & Whitney Houston (in London) both wore the same Dolce & Gabbana dress last night. Hell to the no!
This is probably the closest thing to a duet these two pop icons will ever do together.