Fire Capt. Blames Director For Jackson's Burns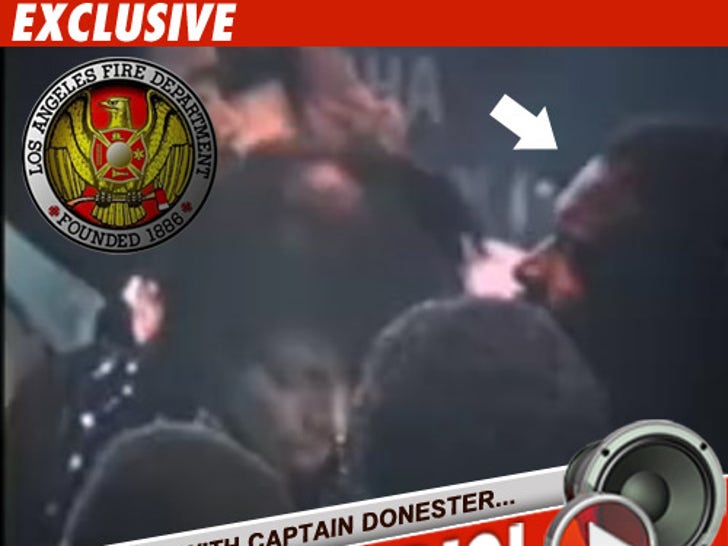 A captain with the L.A. City Fire Department tells us the burns Michael Jackson suffered during the filming of the 1984 Pepsi commercial were caused by a director who wanted to get a more dramatic shot.
Captain Don Donester was at the filming, working as a fire safety inspector. Donester says after doing take after take, he overheard the director tell Jackson, "Stand there longer [under the sparks]. You'll look more majestic." According to Donester, by making Jackson stay under the sparks for a longer period of time, it would look as if the singer was emerging from the smoke and sparks.
We just spoke with the director, Bob Giraldi, who said "That's not true. Whatever." Then he hung up.
In Michael's autobiography, the singer backs up Donester's story, writing Giraldi "came up to me and said, 'Michael, you're going down too early. We want to see you up there, up on the stairs. When the lights come on, we want to reveal that you're there, so wait.'"
Donester says the director's decision went against the rules set by the senior fire safety inspector. Don also told us he was one of the people who helped put out the fire on Michael's head.
Various people connected with Jackson say the serious burns the singer suffered triggered his prescription drug addiction, that consumed him for the rest of his life.